Corona e Bio Sociedade de Advogados is a full service law firm, the result of the union of its nominal partners that took place in 2013. Combining the experience acquired by partner Guilherme Corona in the legal department of a large infrastructure company, in the civil and public law areas, with the outstanding experience of partner André Bio in the labor area, the company was founded with the purpose of serving its clients in a personalized and highly specialized manner. 
In 2017, the partner Patrícia Carvalho joined, with recognized work in the labor area involving highly complex litigation with financial institutions, which solidified the firm's performance in the various fields of law. With physical structures in the cities of São Paulo, Campinas, Atibaia and Brasília and a team with solid academic background from renowned educational institutions, the office stands out in the advisory and litigation areas, providing services to clients in the most diverse areas.
Characterized as a full-service bank, the firm's team of lawyers provides personalized and highly specialized service to its clients in the various fields of law, both in the advisory and in the litigation sphere, focusing on the prevention of claims and effective resolution of the litigation.
Labor
In corporate labor law, the firm performs, among other activities:
Attendance in labor consultations with a preventive focus, aiming to avoid contingencies, liabilities and responsibilities;

Working in synergy with its clients' internal legal departments, as well as with the financial and human resources areas, both in the discussion of consultations and in the construction of procedural defenses. We analyze the contingencies and the cost-benefit ratio in all situations and, in particular, with regard to litigation and the convenience of maintaining them;

Defense in preparatory procedures and public civil inquiries, and actions promoted by the Public Ministry of Labor (MPT);

Defense in infraction notices drawn up by the Regional Superintendence of Labor and Employment (SRTE);

Defense in individual and collective labor claims (filed by employees or by the professional union);

Investigation of contingencies and hidden liabilities in the labor area, in mergers and acquisitions due diligence;

Review of internal company policies;

Collective bargaining with unions from different sectors;
 In labor advocacy in the worker's defense:
Positive experiences with actions of bank workers, which have a legal regulation quite different from other categories, enhancing the repair of rights through the application and construction of relevant theses.

Successful actions in the health area, especially doctors and outsourced workers.
Civil and Business
Preparation, review and monitoring of contracts;

Opinions;

Defense of clients' interests in court – 1st and 2nd ordinary instances and Superior Courts, in particular;

Civil Law: obligations and civil liability: actions, indemnity, collection, monitoring and enforcement;

Consumer Law;

Business Law;

Intellectual property;

Real Estate Law.
Administrative
Defense and monitoring of the Accountability of Municipal Mayors and Mayors before the Court of Auditors of the State of São Paulo – TCESP;

Monitoring and defending cases before the Courts of Accounts of the Union, the State of São Paulo and the Municipality of São Paulo;

Prior analysis and monitoring of bids and administrative contracts;

Concession and Authorization of public services;

Public Private Partnerships – PPP's;

Regulatory;

Expropriation;

Civil Liability of the State;

Public Servants;

Administrative procedures;

Administrative Impropriety Actions;

Popular Actions;

Civil Inquiries
Social Security
We provide our clients with legal assistance regarding social security issues. We offer services for document analysis, counting of contribution time, retirement planning, among others, necessary for the granting of the claimed benefits.
Assistance support for the Elderly – BPC/LOAS;

Accident Assistance;

Sickness Assistance;

Retirement;

Retirement of Persons with Disabilities;

Self-employed retirement;

Retirement for Full or Proportional Contribution Time;

Retirement by Age;

By disability retirement;

Rural Retirement;

Special Retirement;

Pension for Death;

Retirement Calculation;

Retirement Review;

Retention Assistance;

Maternity pay;

Advice, guidance and planning for the application of the best benefit.
Electoral
Opinions and Consultations on electoral matters;

Assistance to Political Parties and Electoral Coalitions;

Legal advice to Candidates;

Application Records;

Legal assistance to Electoral Campaigns;

Defense of interests in Electoral Representations and Actions (AIJE, AIME etc.);

Eligibility Diagnosis;

Defense of electoral accountability.
The firm's team has a multidisciplinary and highly specialized background, standing out for its solid academic background and extensive professional experience developed by its members in the legal departments of large companies and renowned law firms.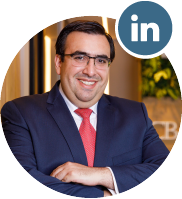 Guilherme Corona R. Lima
Partner guilherme@coronaebio.adv.br
SEE CAREER
Doctor in Administrative Law at the Pontifícia Universidade Católica de São Paulo – PUCSP. Master in Administrative Law from the Pontifícia Universidade Católica de São Paulo – PUCSP. Specialist in Public Law from the Faculty of Law Damásio de Jesus. He studied Law, Governance and Compliance at the Institute of Economic and European Criminal Law at the Faculty of Law of the Universidade de Coimbra – Portugal. He studied Business and Compliance Extension at the University of Central Florida – UCF. Bachelor of Laws from Universidade Presbiteriana Mackenzie. Professor of Administrative Law and author of book and legal articles in the field of public law.
André Menezes Bio
Partner andrebio@coronaebio.adv.br
SEE CAREER
Specialist in labor law and labor procedural law at Escola Paulista de Direito – EPD. Specialist in sports law at the Faculdade de Direito de São Bernardo do Campo – São Paulo. He studied retired labor law at Fundação Getulio Vargas – FGV. Bachelor of Laws from Universidade São Francisco – USF. Professor and lecturer on labor law.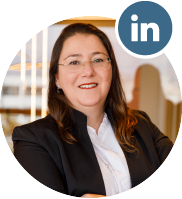 Patrícia Maria Celeghim de Carvalho
Partner patricia@coronaebio.adv.br
SEE CAREER
Specialist in process and labor law at the Pontifícia Universidade Católica de Campinas – PUC Campinas. She studied retired labor law at Fundação Getulio Vargas – FGV. Bachelor of Law from Universidade São Francisco – USF.
São Paulo
377, Maestro Cardim Street – Room 33 – Paraíso – São Paulo/SP – CEP: 01323-000
Atibaia
18, Luiz Alberto Vieira dos Santos Street – Rooms 402/403 – Vila Santista – Atibaia/SP – CEP: 12941-030
Campinas
430, Orozimbo Maia Avenue – Room 1213 – Campinas/SP – CEP: 13010-211
Brasília
SAUS Quadra 1 – Block N – Room 303 Libertas Building – Brasília/DF – CEP: 70070-010